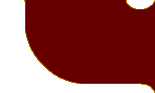 DCJ Network

Dann Blog

Decemberized

DCJ DB

Ductwars

O-Review

RI Bugs

Goshzilla.com - Now in colour!

Tuesday, October 2, 2012 - Action Sci-fi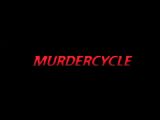 Murdercycle [1999] - A falling asteroid infects a biker going through government property, turning him into a killing machine.continue reading...
Monday, September 17, 2012 - Comedy Horror (1 comment)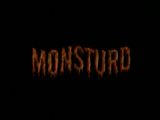 Monsturd [2003] - An expirimental chemical dumped into a sewer mixes with the DNA from an escaped criminal who then becomes a human turd. continue reading...
Wednesday, September 5, 2012 - Blog
Goshtober 2012 - The site will be resurrected for a limited time only.O-Review, since that actually does have a following, but I hate to leave things in such disrepair here.

So here's what I'm planning to do. In the latter part of September, and all of October, I'm going to drop my other projects and concentrate on doing various reviews or blogs that are Fall/Halloween in nature. To be honest, it's the only time of year that is inspiring. Certain points of Spring are nice with the promising 3 days of good weather, Easter Eggs, and wearing Shamrock antennae. Summer can be fun I guess. I really try to get into barbeque and neon picnic supplies, but I tend to just hate the heat and humidity, all the while waiting for the coolness of Fall to return again. Of course Christmas has it's own charm, but it's more for wholesome reasons, and that doesn't fit in well here. At least post-wise. And winter after New Years is essentially useless.

So hopefully I can get some content up here while I'm in a greater mood for it, while dropping my other workload and not get too overburdened. Doesn't include my normal life, but that's an aside.


continue reading...
Thursday, February 9, 2012 - Classic Horror Sci-fi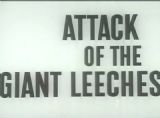 Attack of the Giant Leeches [1959] - While bootlegging moonshine, and finding traps, folks in a town are attacked by aquatic leeches.

Now I find myself stumbling on it again, this time in a 6-pack of movies alongside the various Piranha and Octopus clones. In ten years, we went from scouring for laserdisc copies to getting a DVD of several movies at the cost of about 40 cents each. But due to the dodgy transfers used in the DVD, they are little more than cheap digitizations anyway, so perhaps we haven't gotten all that far. Except you can buy them at Walmart now. continue reading...
Wednesday, February 8, 2012 - Article Blog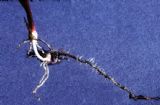 Foothold: Tree - Part 7 of 7
Monday, February 6, 2012 - Horror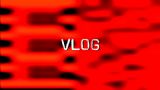 VLOG [2008] - Reality horror moves to the internet. Then nothing much happens.

Let's take a history lesson that I'm all too embarrassed to recall. Dig back a decade, give or take a few years, on the internet. Webcams were becoming a big thing and provided the most 'instant' method of getting oneself from real life onto the net. Now video sites were really non-existant. Best case you uploaded grainy MPG files or something similar. Maybe encode them as wmv, and then try some clunky embed code. We'll ignore RealVideo files, since that was painful on all accounts. continue reading...
Wednesday, February 1, 2012 - Article Blog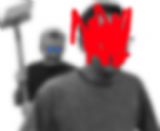 Foothold: Love - Part 4 of 7