Acción Mutante [1993] - Dann
aka. Mutant Action
Director:
Alex de la Iglesia
Starring:
Antonio Resines
Alex Angulo
Frederique Feder
Country: Spain
Wow, what a weird movie. Seriously, this one takes the cake. It has a cold open with a guy yelling and some deranged people tying him up. After he struggles for a bit they talk about the logistics and determine that the cost of the kidnapping won't be covered by the random. Then the guy dies anyway, so they shuffle off. This is followed by a news bulletin and shots of the police dressed in football gear beating up random people and then an extended title sequence where the mutants dance around and fire guns, often jamming or generally not working.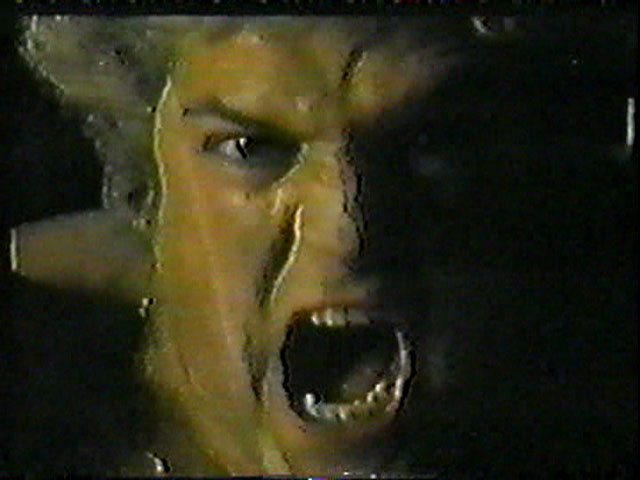 That sort of sets the tone. Nothing makes sense, and I suppose it doesn't need to. The mutants then find a ransom that will make it worth their while. They end up at the wedding of a prominent figure's daughter. One hides in the cake ready for a surprise attack, but is soon stabbed during the cake cutting tradition. He recovers to some degree and starts firing upon the crowd to a pleasant tune from the jukebox.
This gives the rest a chance to grab the girl and escape into space or somewhere on their ship. After tying her up, the Siamese twins get wise to the leader's plans to ditch them and steal the money for himself. After being shot, he begs the twins to spare him in exchange for going 50/50. Something happens to separate them and the leader goes off with the girl while one of the Siamese twins gets a meat cleaver to the head and dies.
As you can imagine having one half of a Siamese twin being dead isn't the best situation for the other. Now he not only has to hunt down the leader, but deal with the impending necrosis of his sibling. Luckily for him, a taxidermist nearby on some remote planet helps him stuff the other half and keep it at bay for the time being.
The leader doesn't get away free either as the girl develops Stockholm syndrome and hopelessly attached to him. This slows his progress to a degree. Now with each having a handicap (well more than normal as that was the point of the movie), they attempt t find each other and settle things once and for all.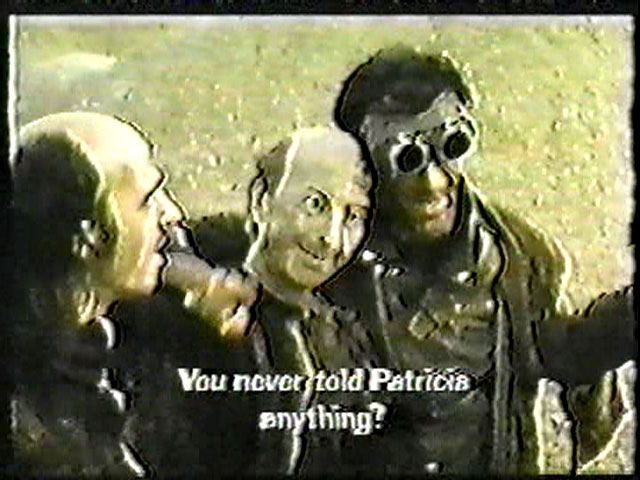 The movie provides some choice moments, most notably the final resolution of the dead twin situation. Other times things just kick the insanity level up so you really have no idea what's going on.
I got this years ago on bootleg VHS hence the crumby screenshots, so I have no idea if it's on DVD now. Suppose it's worth a look, but I'm much too lazy.
Tags:
Action
Bizzare